Mark V. Connolly, Attorney at Law
Mark V. Connolly offers clients aggressive representation balanced with results-oriented case management and personalized attention. His educational, legal and business background provides a practical understanding of business considerations in litigation decisions.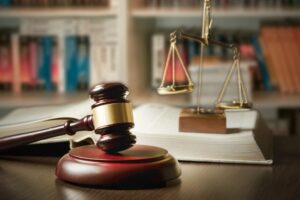 Mr. Connolly is able to cost-effectively litigate cases in San Joaquin County given his proximity to the San Joaquin Courts. Mr. Connolly has the experience to manage civil litigation alone or as part of a team with attorney's outside San Joaquin County or corporate counsel. Mr. Connolly also receives referrals from attorneys who specialize in will and trust drafting and administration, but seek to associate litigation counsel when a contest or dispute occurs.
Mr. Connolly represents Plaintiffs and Defendants in Civil Litigation including:
Individuals, including badly injured persons, and the family members of badly injured or deceased persons
Corporations and other business entities in business litigation
Owners, investors and developers of residential, retail, industrial and commercial real estate in litigation matters
Tenants and landlords in commercial, industrial and retail lease litigation
Farmers in lease, property, crop, easement and other matters
Ranchers, concerning lease, easement, livestock, and other matters
Heirs, family members and corporate fiduciaries in will and trust contests, such as construction proceedings, removal/substitution of trustees/fiduciaries, inventories/accountings, distributions, probate of wills
Public interest groups, including local citizen groups litigating initiative and land use issues
Civil Litigation

In Civil Litigation cases Mr. Connolly has the comprehensive litigation experience to manage all aspects of the case, including developing strategies, guidelines and operating budgets with the client. He controls all phases of discovery, prepares motions and supporting briefs, handles court appearances, coordinates with local counsel if associated, selects experts and tries the case.
Serious Bodily Injury/Death
The life-altering injury case, such as spinal cord, brain trauma, or wrongful death, presents large-dollar risks and exposure sometimes beyond insurance policy limits creating the possibility of a significant financial setback for a client or their family. Mr. Connolly works closely with his clients to review litigation plans at critical stages which makes a difference in the successful handling of cases that require experienced case management.